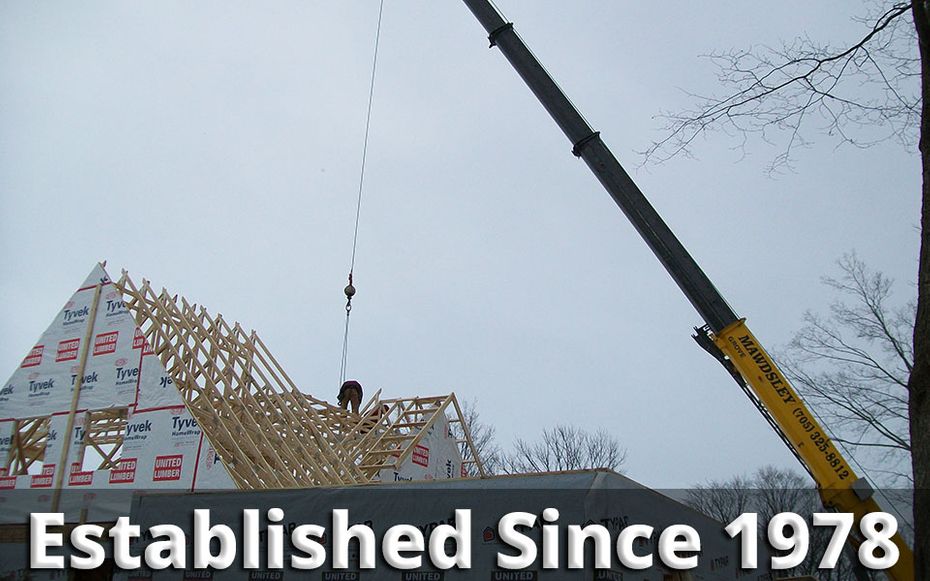 Crane Service in Simcoe County, Parry Sound & Georgian Bay
Based in Hawkestone, Ontario, Mawdsley's Mobile Crane Rental is your prompt and reliable source for all types of hoisting services, including crane rentals and emergency repairs. As a certified, owner-operated company, we remain committed to providing the highest quality equipment – backed by attentive customer service.
Since 1978, we have been the choice provider of crane service throughout the Simcoe County, Parry Sound and Georgian Bay areas. Whether your project is large or small, our cranes can accommodate up to a 60-tonne capacity and are sure to get the job done right.
Mawdsley's Mobile Crane Rental is committed to providing the safest, most efficient professional crane rental service. Our operators are the best in the business. Contact us today to get started.
Services
We are your trusted choice for:
24-Hour Emergency Service
Concrete Pouring
Steel Erecting
Boat Lifting
Machinery Hoisting & Lifting
Personnel Bucket
Crane Rental & Service
Trusses
Log Homes
Brand
Mawdsley's Mobile Crane Rental is proud to work with Grove® products, because they're considered industry benchmarks for durability and performance.
Our Equipment
See images of our mobile cranes in action.
Free Quotes
Contact us today for a co-cost estimate.
Contact Info
Phone
Email
Business Hours
Open 24 hours a day, seven days a week.